Welcome to mobiletikibar.com, home of the Mobile Tiki Bar!
Take this extremely portable bar with you anywhere! Great for tailgating, concerts, the beach, the pool or anywhere you want to have an instant party! The Mobile Tiki Bar is portable enough to fit in a small passenger car and yet when setup, it is so sturdy, you would never know it was portable! Have we taken them on airplanes? Yes! RV's? Yes! Trucks? Yes! Cars? Yes! You name it, the mobile tiki bar is ready to go!
The idea was developed by a couple of friends who wanted to make a splash at an Orlando Predators Arena Football game. We have a love for tailgating, but were tired of the same old cheap table and chairs. The challenge was developing a bar that was full size, but portable enough to fit in a Hyundai Elantra and still hold three people, coolers, chairs and grill.


The Mobile Tiki Bar is guaranteed to generate a buzz at any event! It can be customized for any occasion! Add flags of your favorite college or pro teams to show some team spirit at a great tailgate! Break out the Margaritaville Tequila and some parrot decorations for a great Jimmy Buffett experience! Bring out the surfboards and the beer for a beach bash you will never forget!
| | |
| --- | --- |
| The Mobile Tiki Bar is built with solid bamboo countertop and shelf, a dark brown pvc base, woven thatch roofing, carved tiki heads, artificial bamboo uprights, and comes in a carry case that holds everything! It's sturdy and still light! In only TEN STEPS, and less than TEN MINUTES, you're up and ready for action. Contact us today if you have any questions, or go to our ordering page to get your mobile tiki bar today! | |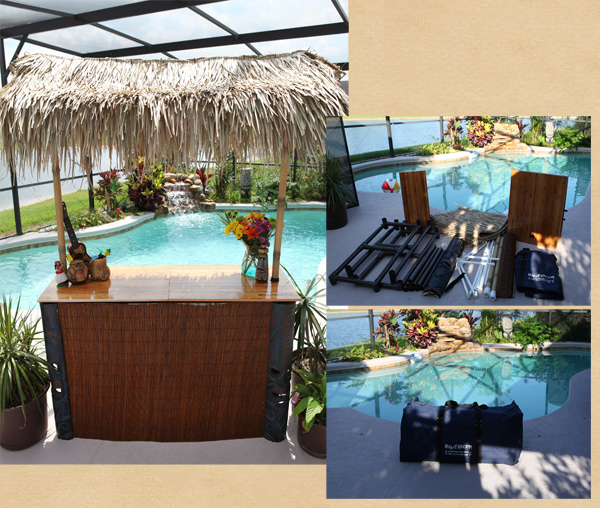 As seen in the May/June 2007 issue of Consumers Digest article on Specialty Outdoor Furniture! Since then, we've made improvements including artificial bamboo uprights, bamboo countertop and shelf, and more!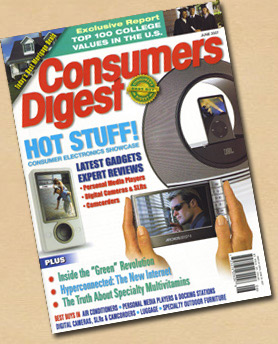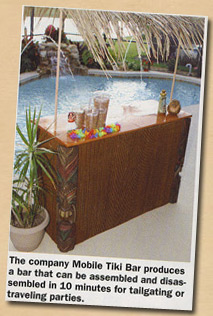 Also seen in the January/February 2009 issue of Tailgater Monthly!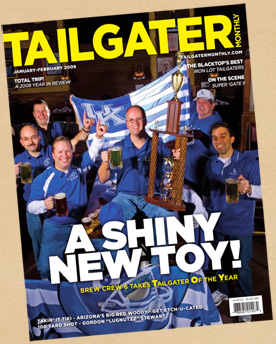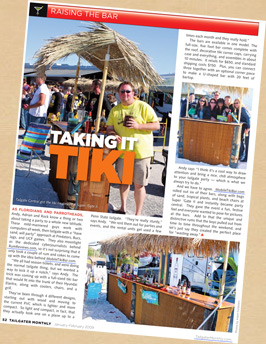 Email us at mailus@mobiletikibar.com with any questions.